Chi-K-go Shuts Down Detroit!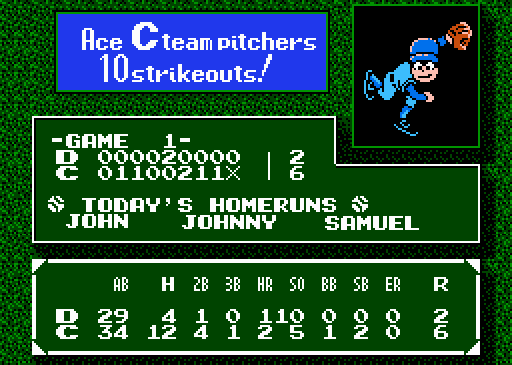 Davey was victorious once again in a contest where more than half the outs recorded were strikeouts. Davey's Chicago team recorded a record 10 K's including starter Spike's spectacular first inning when he struck out the side in 9 pitches. Chicago jumped out to an early 2-0 lead with a solo shot in the second by John, and another run in the third.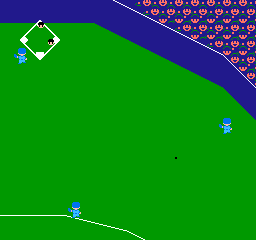 Johnny provided Detroit's only offense with a two-run home run in the fifth to tie the game at two apiece (see replay above). However, Detroit's depleted pitching staff could not contain Chicago's bats and speed, allowing 4 runs in the later innings.

Davey: Wins by 4 runs ($0.25 + $0.20), 10 K's ($1.00), 2 HRs ($0.10) = $1.55
Tim: 5 K's ($0.25), 1 HR ($0.05) = $0.30
Total: Tim owes Davey $1.25
Lifetime: Tim owes Davey $2.85
Series Lifetime: Tim 2, Davey 3
K's Lifetime: Tim: 13, Davey 30
HR Lifetime: Tim 7, Davey 9
Tags: game